banner-2-qualified-pros
HIGHLY QUALIFIED SERVICE PROVIDERS
We have highly qualified & experienced restoration companies on-call 24/7
banner-2-qualified-pros
MANAGING RESIDENTIAL AND COMMERCIAL CLAIMS
Our Client's Receive Top-Tier Pack-in/out, cleaning, Storage & Sanitizing Services
DCMG is the Right Choice
Our contractors provided high–quality; repair and restoration work to our customers. Best of all, we provide direct access to the contractors and specialists at DCMG who understand your customer needs. That's not all that makes our network the right choice for you. We also offer the following advantages:
* Certified claims specialists
* Personalized care to match your needs
* Licensed and Bonded Contractors
* 24/7 Customer Service
DCMG can give you the service you need without the complications. We'll take good care of you and provide you with the best network of contractors to bring a smile back to your policy holder.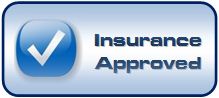 Our Mission Statement
"We are here to mitigate risk, expedite service, and ensure quality pertaining to our client's content restoration needs."